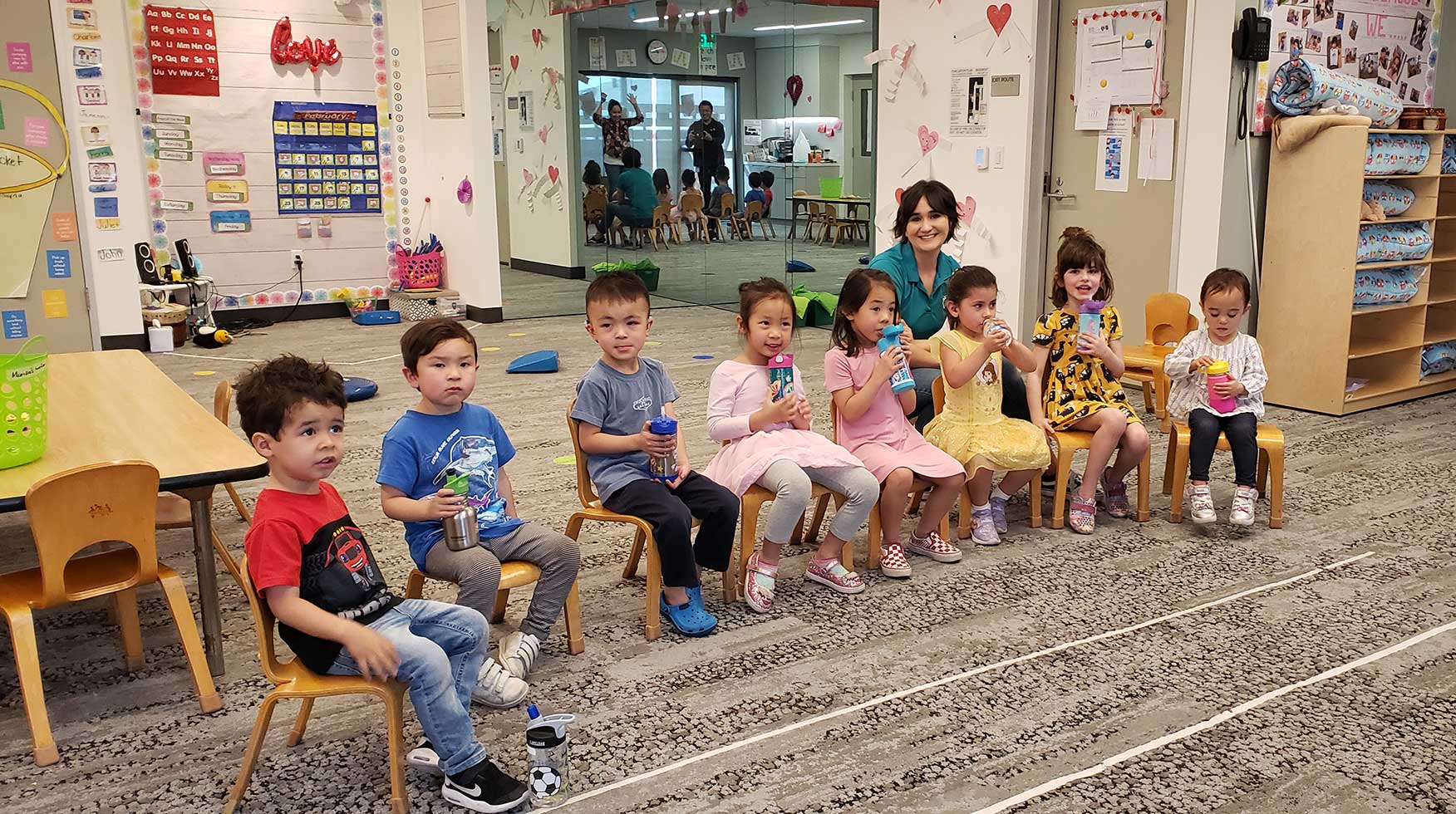 Distance Ed
We Make an Impact
93% of children in our Parent-infant program demonstrate progress in Listening and Spoken Language skills
100% of our preschoolers demonstrate progress in Listening and Spoken Language skills
Event Hero
Provide parent-centered services locally and globally to children with hearing loss, offering hope, guidance and encouragement.
Parent Resources
Dozens of topics explaining hearing loss, family activities, listening/language/speech and education. Read online, click an option for printer friendly handouts to keep or share. Choose to obtain a Spanish version.
We Make an Impact
Before embarking on their path, families fear that their child will be isolated and unable to learn and grow among their hearing peers.  As they journey through John Tracy Center's services, both parent and child gain skills, and confidence.
Emily and her family participated in JTC's International summer session program. Recently, Emily reached out to let us know of all the amazing things she has been up to since her time at JTC. The Gold Award is the highest honor a girl scout can earn and involves undertaking a service project with a long-lasting impact on the…
Read More
SUPPORT THE GLOBAL MOVEMENT
Help make it possible for children who are deaf and hard of hearing to learn to listen, speak, and thrive!
In 1943 Louise Tracy pioneered a worldwide movement, offering one of the nation's very first spoken-language education and support programs for infants and young children with hearing loss. By becoming a supporter of JTC, you're helping children who are deaf and hard of hearing develop speech, language and listening skills, and equipping parents with the knowledge, support and training necessary to help their children achieve their full potential.
JTC's racial nondiscrimination policy
John Tracy Center ("JTC") is committed to providing an inclusive and welcoming environment for all members of our staff, families and their children, volunteers, subcontractors, vendors, and clients. JTC admits families and students of any race, color, national and ethnic origin to all the rights, privileges, programs, and activities generally made available to families and students at the center. JTC does not and shall not discriminate on the basis of race, color, national and ethnic origin in administration of its educational policies, admissions policies, scholarship and loan programs, and other center/school-administered programs.